| | |
| --- | --- |
| The Fog de Rupert Wainwright (2005) | 14 Janvier 2014 |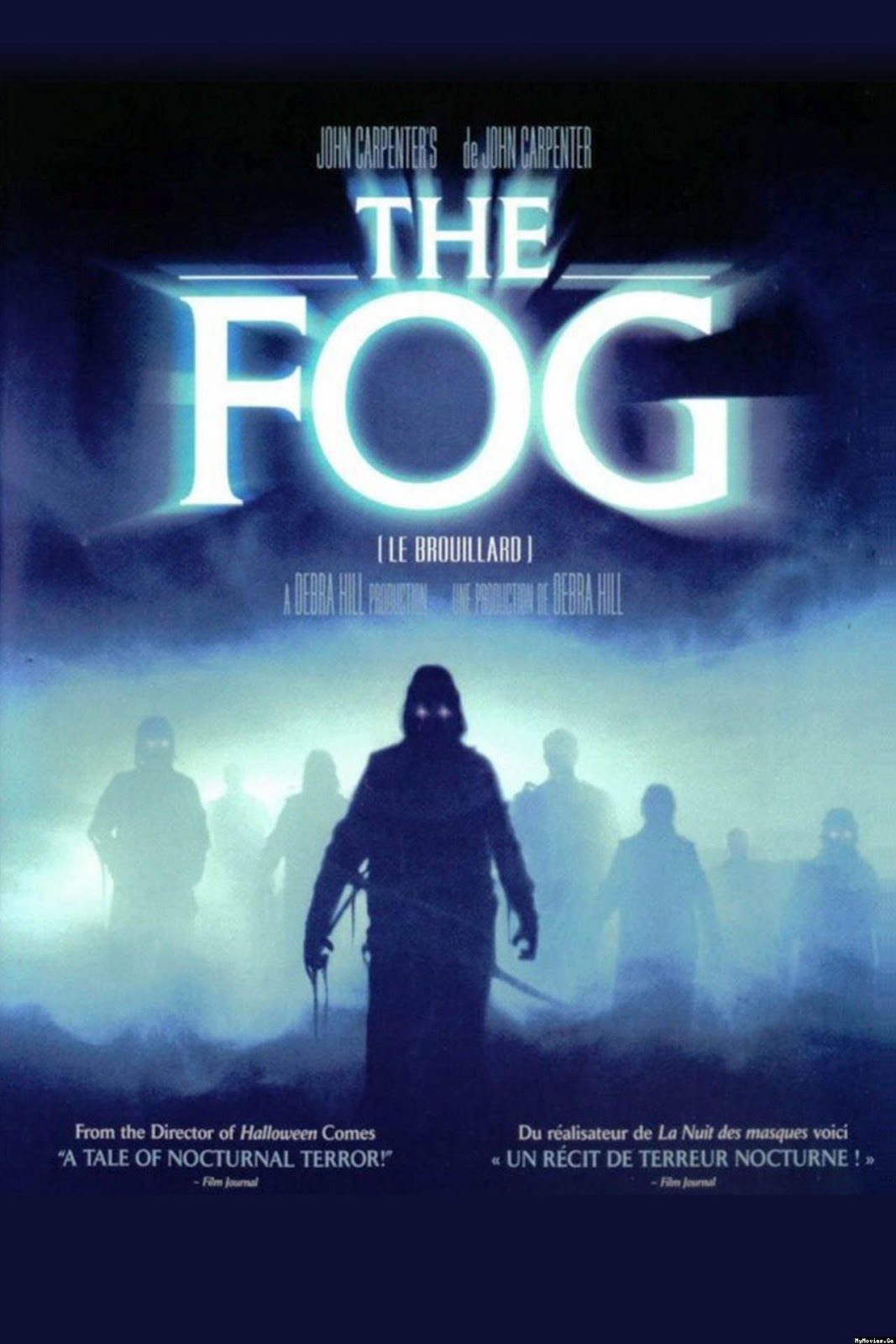 The Fog 2005 VS. The Fog 1980
Tout fan de films d'horreur est forcément fan de John Carpenter (ou alors ce n'est pas un vrai fan de film d'horreur) et a donc déjà vu la version de 1980 de The Fog. Sans être le film le plus connu de Carpenter, The Fog est un sympathique film de fantômes que certains producteurs ont eu l'idée (bonne ou mauvaise) de ramener au goût du jour en 2005.
Notons que c'est durant cette même année 2005 qu'un autre film de Carpenter a eu droit à son remake, il s'agit de Assault on Precinct 13. Ces deux films ont ouvert la voie à d'autres remakes de films de Carpenter. Suivront deux Halloween et un remake/préquelle de The Thing. A qui le tour désormais ?
Les histoires de fantômes sont avant tout des histoires que l'on se raconte autour d'un feu de camp, un soir de pleine lune, en essayant de se faire peur (en tout cas au siècle dernier, avant l'invention des téléphones portables et du Wi-Fi). Le film de Carpenter débute justement de cette manière, avec une voix off qui nous introduit la situation et nous place dans la peau d'un enfant de dix ans désireux de ressentir quelques frissons. Le remake préfère l'option du flashback pour nous mettre en situation, option plus coûteuse, plus visuelle, mais pas forcément plus efficace.
La petite ville côtière d'Antonio Bay a été fondée il y a 100 ans (dans l'original et un peu plus dans le remake) et les pères fondateurs sont sur le point d'être honorés par l'inauguration d'une statue. Mais de sombres secrets liés à la création de cette ville sont sur le point de resurgir et de gâcher la fête.
Comme bien souvent lors de remakes, l'intrigue est à peu de choses près la même dans les deux films. On y trouve toujours quelques modifications, histoire de justifier l'existence du remake et prétendre qu'on a fait un film différent, mais les films ne sont que rarement fondamentalement différents (évidemment puisque c'est un remake!). Mais dans le cas de The Fog, il est intéressant de voir à quel point chaque modification apportée au scénario n'a fait qu'empirer le film sans apporter une once d'intérêt ou de frayeur.
Le premier changement de taille : l'âge des protagonistes. Contrairement au film qui a vingt-cinq ans de plus que l'original, tous les personnages ont eux vingt-cinq ans de moins (pas tous, mais presque). Un casting sévèrement rajeuni pour coller au public cible que sont les adolescents. Et histoire de s'assurer un minimum de réussite, on confie les rôles principaux à deux "stars" du moment, Tom Welling (Smallville) et Maggie Grace (LOST). Deuxième changement notable : le rythme et le style d'horreur. The Fog de 1980, Carpenter oblige, est un film lent et faisant la part belle à l'ambiance et à cet inquiétant brouillard qui se répand petit à petit partout. Le remake préfère miser sur des "jump scare" (des sursauts) réguliers et ne s'embarrasse pas d'installer une véritable ambiance.
Et vu qu'il n'y a pas vraiment d'ambiance dans ce remake, il a bien fallu combler l'intrigue autrement. Les scénaristes ont opté pour une pseudo enquête menée par Maggie Grace, sensée nous expliquer le fin mot d'une énigme que Carpenter parvient à nous dévoiler avec beaucoup plus de subtilité et de finesse.
Difficile de trouver une qualité à ce remake, l'original le dominant dans quasiment tous les secteurs. S'il fallait malgré tout trouver un bon côté à la version de 2005, ce serait au niveau des effets spéciaux qu'on le trouverait. Le brouillard, même s'il est vraiment réussi dans l'original, est un peu mieux fait et mieux géré dans le remake. Mais ce n'est en aucun cas un handicap dans The Fog 1980, juste que nous avions tellement pitié du remake que nous nous sommes creusé la tête pour lui trouver un bon point.
The Fog 2005 est probablement un des pire remake de ces quinze dernières années et si vous décidez de le regarder, prévoyez un bon film pour compenser dans la foulée. Pastille orange pour ce terrible gâchis.
Arflane